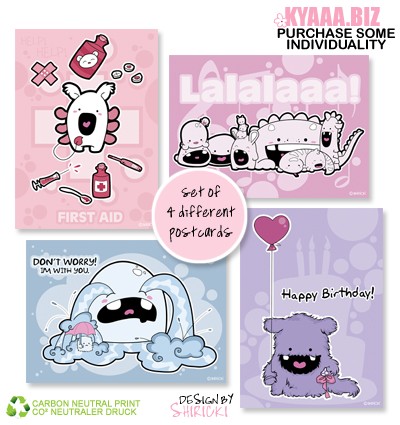 Postcards designed by shiricki. The postcard illustrations are suitable for different occasions.
The series of monsters is called "Scared already", I planned to create more monster designs for other things.
And this one is an actually photograph of a real cake pop I made for my birthday once. This was the most pretty one of all of these.